EAST COAST SHIELDING
Bonded O-Rings
East Coast Shielding is one of the nation's premier fabricators of O-rings. We offer O-rings in a wide range of material types. In-cluding extruded & vulcanized types of rubber, conductive materials and more. We have O-ring stock available in standard inch sizes, as well as metric. We can also create custom O-rings to meet your specifications. Need an O-ring designed? We can do that too! We are proud to supply O-rings across the country, and around the world, to companies in over a dozen different industries.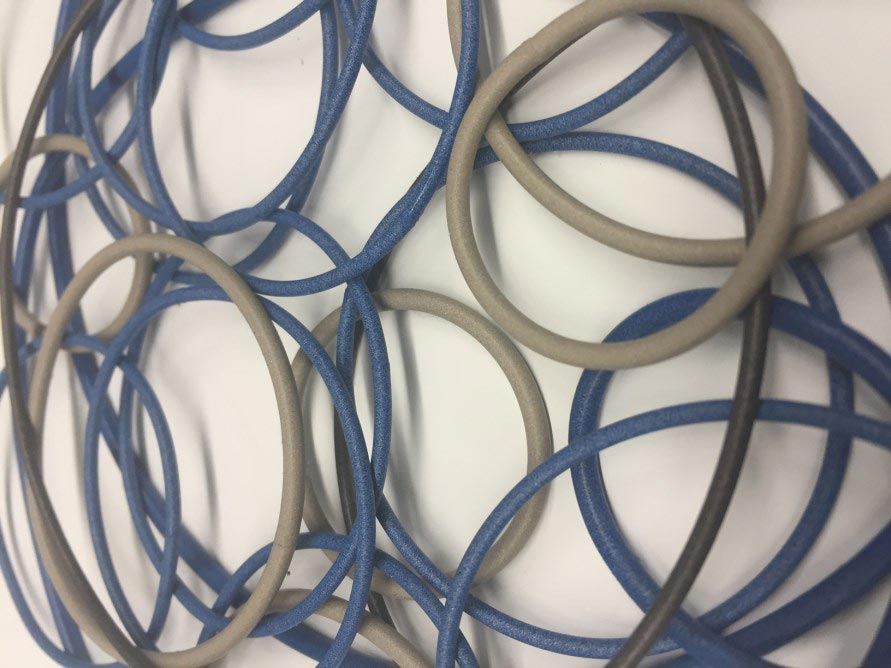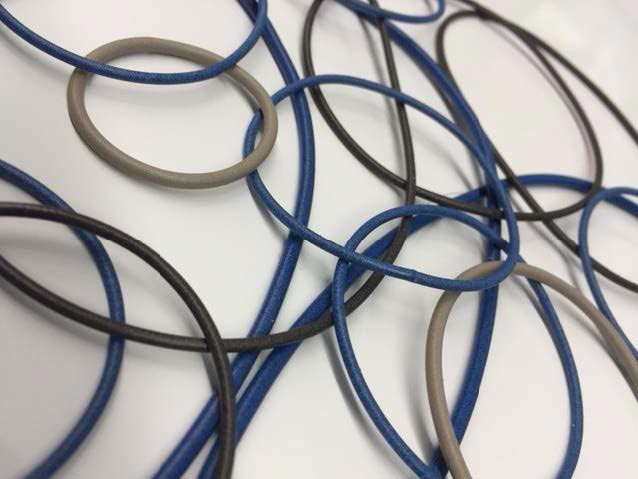 SPLICED and VULCANIZED O-RINGS

ECS3 Series & ECS300 Series Capabilities

East Coast Shielding provides spliced or vulcanized O-rings made from conductive & non-conductive silicone that can be used in environmental sealing and other semiconductor processing applications. Extruded cord stock is available in many standard cross-sections. Spliced or vulcanized O-rings are made from an extruded cord and then vulcanized to form the O-ring size (ID) required. Spliced O-rings are a low cost, effective solution when standard O-rings cannot be used. East Coast Shielding provides spliced O-rings with ID's that range from 1" up. Splices at the joints are almost seamless.
Splicing method created by East Coast Shielding enables a quick production of O-rings that conform to most industry specifica-tions or to your custom requirements. This technology reduces the manufacturing time for spliced O-rings as well as the cost hurdles associated with custom O-rings. Whether your intended use is prototyping or large-scale commercialization, spliced O-rings deliver a quick-sealing solution.
The available standard cross sections are: 0.040", 0.062", 0.070", 0.103", 0.139", 0.210", 0.275", 0.312", 0.375", 0.500"
If some of your applications may require tighter Cross-Section Tolerances, East Coast Shielding can provide whatever your re-quirements may be.
Advantages of Spliced O-Rings:
O-rings or Seals can be made from a range of compounds (ECS3 Series Conductive Silicone & ECS300 Series Non-Conductive Silicone)
No Tooling required for standard ID/OD O-Rings Cord
O-rings can be made in virtually any diameter and length
Shorter lead times and faster delivery than molded rings
O-Ring Cord Cut Length Calculator:
Calculated O-ring Cord Cut Length: ((OD+ID)/2) x Pi = length
(Pi = 3.1416), ID = OD—(2 x C/S)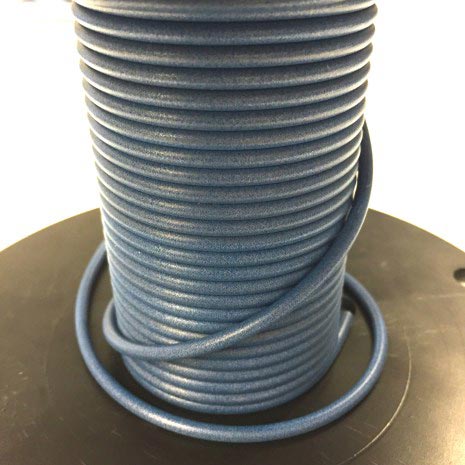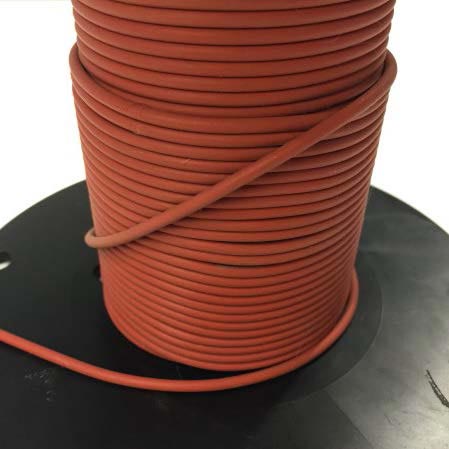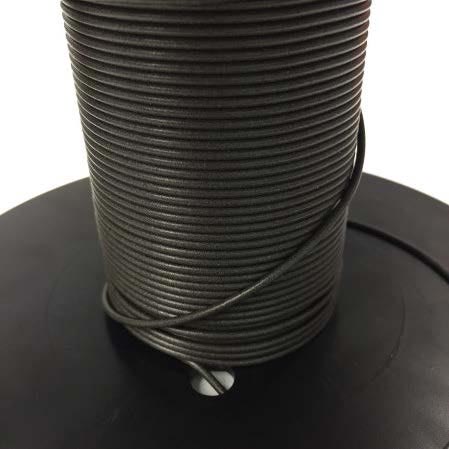 O-Ring Materials
An O-ring is only as good as the material it is crafted from. East Coast Shielding makes certain that we have a huge selection of top quality materials to choose from:

Silicone (ECS300 Series)
Fluorosilicone
Conductive elastomers (ECS3 Series)
Silicone sponge elastomers (ECS300 Series)

Our massive selection of materials guarantees that we can make an O-ring that is right for you no matter what the application. Please ask us about custom material.
M83528/002 - M83528/005 - M83528/013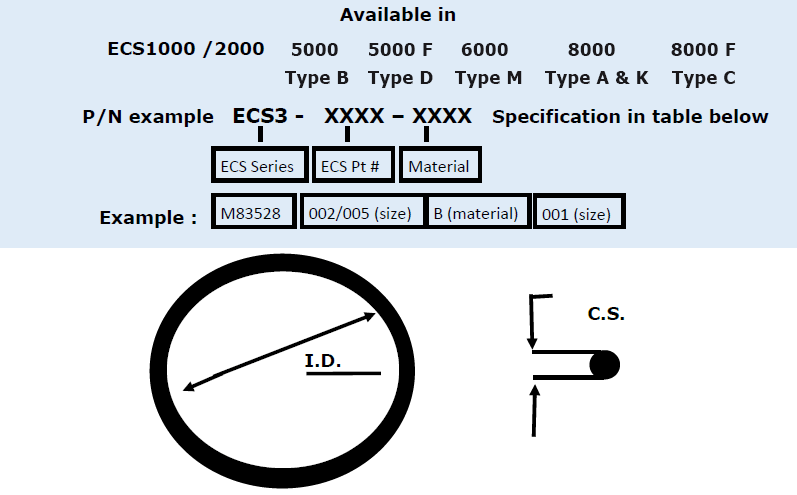 Part #
C.S.
I.D.
M83528/002
M83528/005
M83528/013
ECS3-200-XXXX
.030
.442
005/001
ECS3-201-XXXX
.030
.577
005/002
ECS3-202-XXXX
.030
.692
005/003
ECS3-203-XXXX
.030
.817
005/004
ECS3-204-XXXX
.039
.425
005/005
ECS3-205-XXXX
.048
.295
005/006
ECS3-206-XXXX
.050
.533
005/007
ECS3-207-XXXX
005/008
ECS3-208-XXXX
005/009
ECS3-209-XXXX
005/010

ECS3-210-XXXX
005/011

ECS3-211-XXXX
005/012
ECS3-212-XXXX
005/013
ECS3-213-XXXX
005/014

ECS3-214-XXXX
.070
.145
002/007
ECS3-215-XXXX
.070
.301
002/011
ECS3-216-XXXX
.070
.364
002/012

ECS3-217-XXXX
.070
.426
002/013

ECS3-218-XXXX
.070
.489
002/014
ECS3-219-XXXX
.070
.495
005/015

ECS3-220-XXXX
.070
.551
002/015

ECS3-221-XXXX
.070
.610
005/016
ECS3-222-XXXX
.070
.635
005/017
ECS3-223-XXXX
.070
.667
005/018
ECS3-224-XXXX
.070
.676
002/017
ECS3-225-XXXX
.070
.739
002/018
ECS3-226-XXXX
.070
.801
002/019
ECS3-227-XXXX
.070
.860
005/019
ECS3-228-XXXX
.070
.864
002/020
ECS3-229-XXXX
.070
.926
002/021
ECS3-230-XXXX
.070
.989
002/022
ECS3-231-XXXX
.070
1.114
002/024
ECS3-232-XXXX
.070
1.176
002/025
ECS3-233-XXXX
.070
1.230
005/020
ECS3-234-XXXX
.070
1.239
002/026
ECS3-235-XXXX
.070
1.364
002/028
ECS3-236-XXXX
.070
1.614
002/030
ECS3-237-XXXX
.070
1.864
002/032
ECS3-238-XXXX
.070
3.489
002/043
ECS3-239-XXXX
.103
.612
002/114
ECS3-240-XXXX
.103
.676
002/115
ECS3-241-XXXX
.103
.799
002/117
ECS3-242-XXXX
.103
1.362
002/126
ECS3-243-XXXX
.103
1.487
002/128
ECS3-244-XXXX
.103
1.612
005/022
ECS3-245-XXXX
.103
1.737
002/132
ECS3-246-XXXX
.103
1.790
005/023
ECS3-247-XXXX
.103
1.862
002/134
ECS3-248-XXXX
.103
2.362
002/142
ECS3-249-XXXX
.103
2.550
002/145
ECS3-250-XXXX
.103
3.987
002/155
ECS3-251-XXXX
.115
2.683
013/029
ECS3-252-XXXX
.139
2.011
013/022
* Material table below *
| | | | | | | | |
| --- | --- | --- | --- | --- | --- | --- | --- |
| | Carbon 1000 | Nickel Graphite 2000 | Nickel Graphite 2000F | Silver Aluminum 5000 | Silver Aluminum 5000F | Silver Glass 6000 | Silver Copper 8000 |
| Elastomer | Silicone | Silicone | Fluoro- silicone | Silicone | Fluoro- silicone | Silicone | Silicone |
| Color | Black | Dark Gray | Dark Gray | Blue* | Blue* | Tan | Tan |
| Specific Gravity, gm/cc | 1.2 | 1.95 | 1.95 | 2.0 | 2.0 | 1.9 | 3.5 |
| Durometer Shore A | 70 | 30-70 | 65 | 65 | 70 | 65 | 65 |
| Volume Resistivity, Ohm-cm | 7.0 | 0.10 | 0.10 | 0.008 | 0.012 | 0.006 | 0.004 |
| Operating Temperature: Min C | -55° | -55° | -55° | -55° | -55° | -55° | -55° |
| Operating Temperature: Max C | 200° | 150° | 150° | 160° | 160° | 160° | 125° |
| Compression Deflection % Min. | 3.5 | 3.5 | 3.0 | 3.5 | 3.5 | 3.5 | 3.5 |
| Tensile Strength, P.S.I. | 650 | 150 | 150 | 200 | 180 | 200 | 200 |
| Elongation % Min. | 100% | 100% | 100% | 100% | 60% | 100% | 100% |
| Elongation % Max. | - | - | - | 300% | 260% | 300% | 300% |
| Compression Set % | 40 | 35 | 25 | 32 | 30 | 30 | 32 |
| Tear Strength lb./in. | 40 | 40 | 35 | 30 | 35 | 30 | 25 |
| Shielding Effectiveness (100 Mhz) | 80 | 100 | 100 | 120 | 120 | 100 | 120 |
| Shielding Effectiveness (500 Mhz) | 80 | 100 | 100 | 120 | 120 | 100 | 120 |
| Shielding Effectiveness (2 Ghz) | 60 | 100 | 100 | 115 | 115 | 90 | 120 |
| Shielding Effectiveness (10 Ghz) | 50 | 100 | 100 | 115 | 115 | 90 | 120 |