Custom EMI Shielding Gasket Fabrication
When it comes to custom gasket fabrication, East Coast Shielding offers you a full service package, and can help you with everything from design issues to implementation. We can suggest different materials from our complete range of products, and match the requirements of your custom gasket with the compound and the process that gives you the best performance & value. Then we design and fabricate your gaskets.
EMI Gaskets & EMI Shielding
East Coast Shielding specializes in crafting large and molded custom gaskets. We can fabricate single pieces as bonded construction gaskets to fit your needs.

Fabricating the Gasket
At East Coast Shielding, we eliminate leaks and guarantee superior performance by utilizing four-corner bonded construction for all of our custom over-sized gaskets – the extra protection ensures that the gasket prevents leakage and preserves shielded components from the ravages of moisture & exposure.
Don't trust your over-sized, customer gasket needs to just anyone … go with East Coast Shielding. We are industry leaders, and have been exceeding the expectations of clients around the world for almost a decade.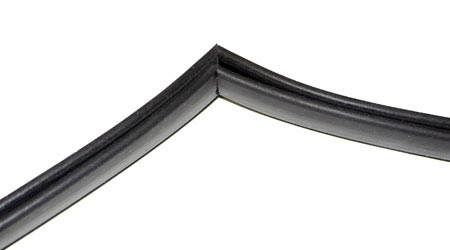 Selecting Materials
If you know what kind of material you need, perfect: we'll take care of the rest. However many of our clients come to us with an idea or two about what they are looking for, but unaware of the range of materials and compounds that can get the job done. Our customer gasket design advisors can help you review the products available, provide you with an overview of the strengths and advantages of each, and then help you select the material that offers the best performance and the greatest value.
Die Cutting
How does East Coast Shielding do die cutting? The way it's supposed to be done: state-of-the-art die cutting equipment, run by experienced craftsmen who have been getting the job done right for almost a decade. There's nothing we haven't seen, no challenge that can't be solved once our technicians & engineers get a look at it, and we take pride in delivering top quality work to our customers.
Crafting a precision die is meticulous work, one that demands precision and skill. You want a cut that performs well (for quality), and does it without excess waste (to minimize material costs). Die design is an important part of our job, and one that we take seriously. No slapped together designs that result in a poor-quality, inefficient cut. No wasted time, money, or effort. Our design team uses the latest computer technology to match your needs with their ideas and export a design that will stand the test of time.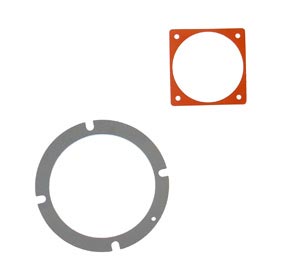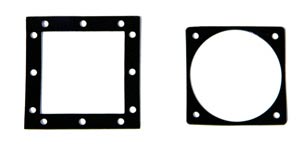 Custom Die Cutting Services
Design Assistance – we can lend an outstretched hand of support with part configuration, material and adhesive selection, and other technical aspects vital to the performance of your product.
Prototype – we can produce prototype parts for actual functional testing quickly and efficiently.
Short or Long Run Production - per your requirements, we can produce both short and long runs in an expert fashion.
Quality Control – through the series of steps from initial raw inspection to the end result of the finished product, our quality control is unsurpassed, insuring compliance to specifications.
Materials for Die cut gaskets and Seals
Conductive Silicone (110 Series)
Wire oriented in Silicone (150 Series)
Nonconductive solid silicone and silicone sponge (300 Series)
Neoprene solid and sponge
Nitrile Rubber
And More
Check out the video below to see the East Coast Shielding Die Cutting fabrication team in action!

Bonded O-Rings
East Coast Shielding is one of the nation's premier fabricators of o-rings. We offer o-rings in a wide range of material types, including extruded & vulcanized, any type of rubber, conductive materials, and more. We have o-ring stock available in standard inch sizes, as well as standard metric, and we can create custom o-rings to your specifications. Need an o-ring designed? We can do that, too! We are proud to supply o-rings across the county and around the world, to companies in over a dozen different industries.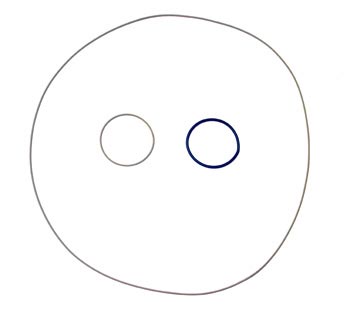 Spliced and Vulcanized O-Rings
110 Series & 300 Series Capabilities
East Coast Shielding provides spliced or vulcanized O-Rings made from conductive and non-conductive silicone that can be used in environmental sealing and other semiconductor processing applications. Extruded cord stock is available in many standard cross-sections. Spliced or vulcanized O-rings are made from an extruded cord and then vulcanized to form the O-Ring size (ID) required. Spliced O-Rings are a low cost effective solution when standard O-Rings cannot be used. East Coast Shielding provides spliced O-Rings with ID's that range from 1" up. Splices at the joints are almost seamless.
Splicing method created by East Coast Shielding enables a quick production of O-rings that conform to most industry specifications or to your custom requirements. This technology reduces the manufacturing time for spliced O-rings as well as the cost hurdles associated with custom O-rings. Whether your intended use is prototyping or large-scale commercialization, spliced O-rings deliver a quick-sealing solution.

The available standard cross sections are:
0.040", 0.062", 0.070", 0.103", .0139", 0.210", .0275", 0.312", 0.375", 0.500"

If some of your applications may require tighter Cross Section Tolerances, East Coast Shielding can provide whatever your requirements may be.
Advantages of Spliced O-Rings:
O-rings, Seals can be made from a range of compounds (110 Series Conductive Silicone and 300 Series Non-Conductive Silicone)
No tooling required for standard ID/OD O-Rings Cord
O-rings can be made in virtually any diameter and length
Shorter lead times and faster delivery than molded rings
O-ring Cord Cut Length Calculator:
Calculated O-ring Cord Cut Length: ((OD+ID)/2) x Pi = length
(Pi=3.1416), ID = OD – (2 x C/S)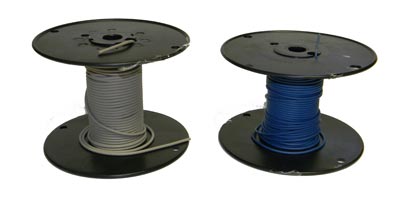 O-Ring Materials
An o-ring is only as good as the material it is crafted from, and that's why East Coast Shielding makes certain that we have a huge selection of top-quality materials to choose from:
silicone (300 Series)
fluorosilicone
conductive elastomers (110 Series)
silicone sponge elastomers (300 Series)
Our massive selection of materials guarantees that we can make an o-ring that is right for you, no matter what the application. Please ask us about custom materials!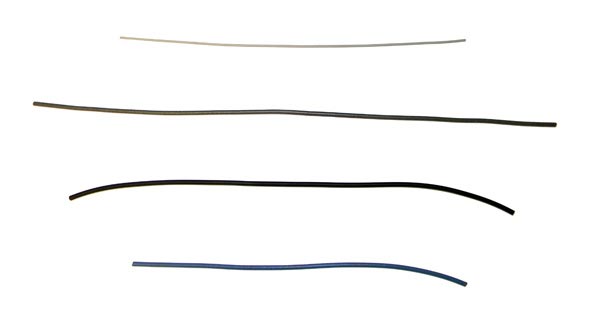 You Can Afford Our High Quality but Low Priced RFI Shielding and EMI shielding Products
We've already established the important that fact that our RFI shielding and EMI shielding products not only work, they work better than any others you'll find anywhere. Now you may be thinking that you can't afford the 'industry's best' RFI shielding and EMI shielding products. On that score, you would be wrong because nobody but nobody sells top quality RFI shielding and EMI shield products for a lower cost than we do. It's the 21st century, and RF Shields and EMI shielding products are most definitely the name of the game. Call us today!
Our EMI shielding devices are right out of science fiction tales of old ('invisible signals, indeed'!), and oftentimes something as simple as an EMI gasket is all that's needed to get your headphones and iPad working like a charm. Our EMI shielding products certainly work like a charm, which is why they fly off our shelves just as fast as we can make them.
Selecting EMI Gaskets
Without having a fundamental understanding of EMI shielding, it is hard to select gaskets that will be optimized for a particular design and function. If inappropriate parts are selected, there can be a serious chance that devices will leak EMI. Knowing the basics will allow individuals to air in the designing process of the gasket.
First, all electromagnetic waves are lumped into one of two categories: magnetic field and electric field. The two types are perpendicular to each other. Determining magnitude between magnetic and electric depending on the distance to its source as well as what is generating source.
Another important aspect of EMI shielding is wave impedance, which is illustrated through what happens when electromagnetism meets a discontinuity. Most energy will be reflected because the wave impedance is different from the intrinsic impedance.
The thickness of shield plays a vital role in performance. For thin shields, a significant amount of the re-reflected way will appear in front of the surface.
Our engineers are standing by to answer any and all questions about EMI shields and EMI gaskets. We understand that the language and science associated with electromagnetism are confusing, and we want to help you and your business navigate complicated manufacturing processes.
Related Reading